With June 2019 came the 50th anniversary of the Stonewall Riots which sparked the Gay rights movement and was a gateway for those in the LGBTQIA+ community to start taking charge and demanding equality. Since Pride 2019 was my first one out and proud, I decided to go around New York City during all the festivities and ask 10 strangers from different backgrounds about their views on Pride. Here's what they had to say: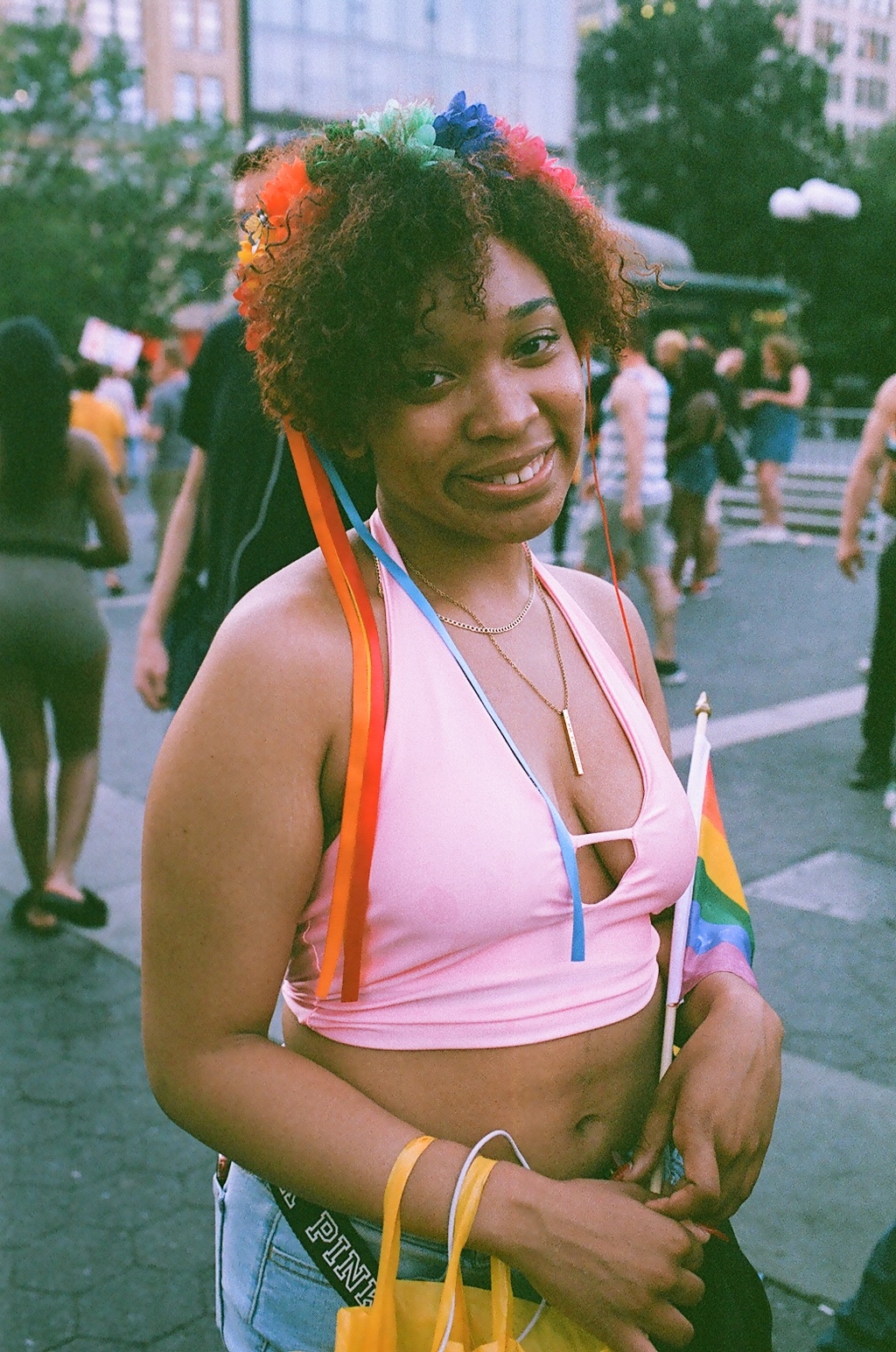 "Pride is just love. Showing your love whether you're gay, straight, bi, queer, anything! Just love. Love whom you love. It is what it is. Deal with it."- @Ohthats.taylor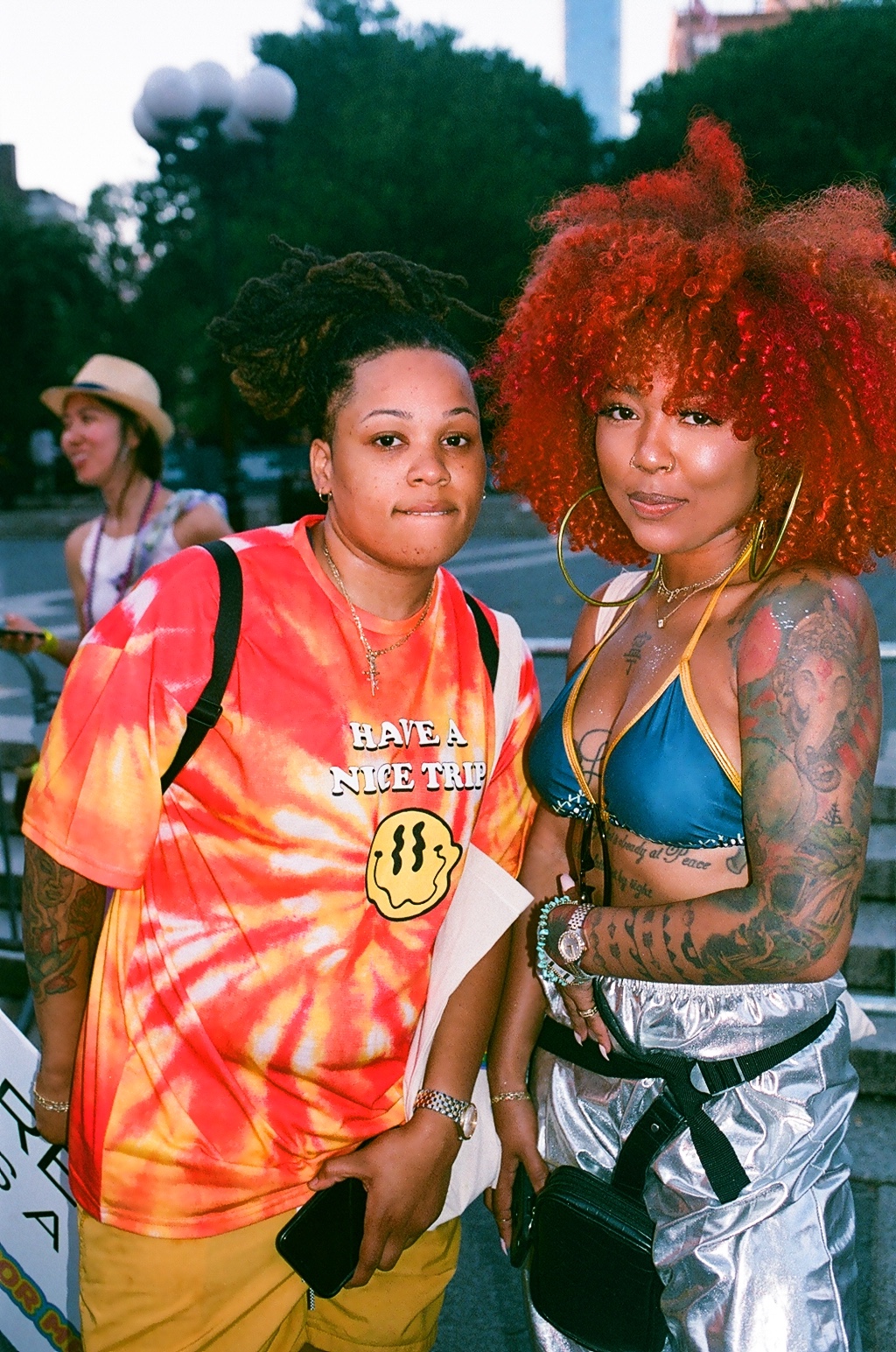 "Just be yourself!"- @Poeism & Theyloveciti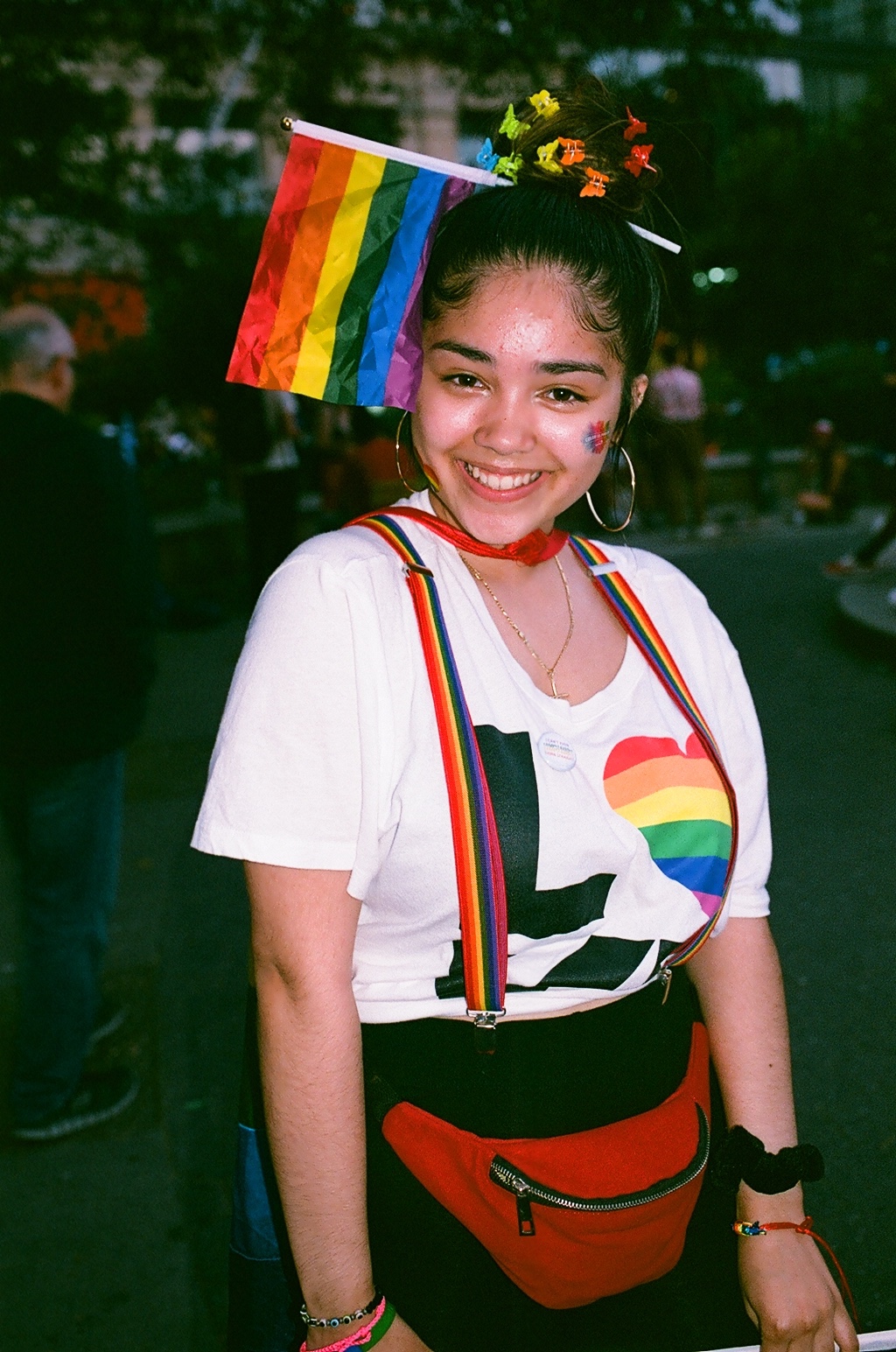 "I don't think [companies] should be making money off of our lifestyle. I think it's good that they support it, but I don't think they should be making money off of it. It shouldn't be a type of thing where they're only doing it for money. It should be an inclusive thing where people choose to support it because they [actually] support it. I'm happy we have a month [to celebrate Pride], but we should be supported all year around." - @maniii_styles
"I'm not much into politics, but I feel inclusion is a big thing and it can't only be once a year. It must be year round because LGBTQ+ rights are human rights. We are humans. No different from anybody else. We all have to be loving with each other. Also, fuck Trump." - @rand0mbella
"To tell you the truth, I was kind of happy to see [companies showcasing Pride this month] so I think it's totally fine [to capitalize off of the community] because I was surprised to see this in the first place and if it's all of these people even BEARING pressure on it, that's fine and maybe there won't be pressure next time, maybe it will just be a regular welcome!" - Patty
"Pride means freedom. Freedom from who I once pretended to be. [It's] feeling like a burden has been lifted off me. I can be myself without shame and be loud and proud. It's supposed to be in your face. If it's not then who cares?" - @Booger69sugar
"Remember that Stone Wall started with the rebellion of unjust laws. Police enforce laws. Don't think that just because something is a law, it's just." - @jasnaamsingh
-Taken approximately five minutes after a heated argument with two police officers (shown in back) about lies the NYPD tell New York citizens. The argument continued afterwards.
"The perfect way to celebrate Pride is by realizing that every single day as a queer man, such as myself, every day is Pride. Every day is a protest and we have to realize that everything we do is somewhat political and it's best to be yourself in any and every situation because it's the only way that you'll live your best life. I say every day is Pride bitch and you better live it up!" - @Mikobravee
"Pride means freedom. You can be who you are and express who you are and be unapologetic about who you are and proud of the person you are and comfortable in the skin that you're in regardless of what's happening around you." - @letzgetbeat
-Traveled all the way from Florida to celebrate Pride.
"For me, Pride is a celebration of love. I'm a straight woman, but I love Pride because I never feel as comfortable as I do when I'm at Pride. I feel like I can be free and myself. It just makes me feel like I'm liberated in that way. And I love that." - @x_ie
All photos shown above were taken by Brenna Lipset (@skeezix10)